FARM TO SKIN
Welcome! Here, we celebrate the beauty of nature and provide you with farm-to-skin skincare and feminine care products.

What sets us apart is our commitment to transparency and purity. We believe in honest labeling and strive to provide you with products that are free from harmful chemicals, toxins, and synthetic fragrances.
Shop Now
clean

no sulfates, no chemicals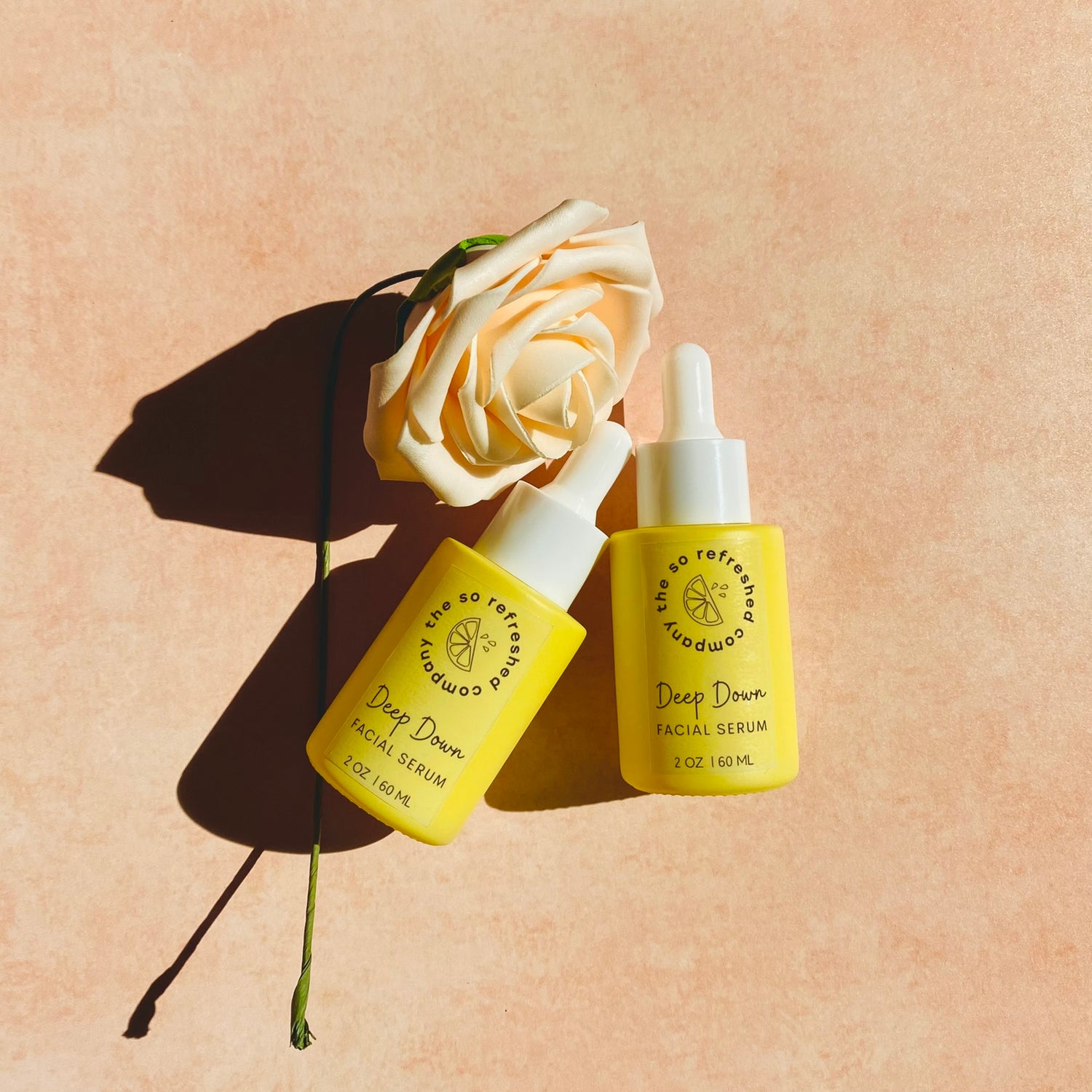 Silky Facial Serum
No oil will penatrate into the skin without hydrating ingredients. Our NEW serums focus on moisturizing and hydrating the skin. The serum is very silky, smooth and gets into the skin.
Shop Serums
buy now, pay later options

made fresh to order

free domestic shipping over $99+
georgia on my mind
The So Refreshed Company was birthed 2016 in Atlanta, Georgia by a wife and mother of five who had become overwhelmed by her corporate career.
Learn More
feminine care
Say hello to a refreshing and confidence-boosting addition to your feminine care routine.
Our Feminine Refresher Spray is expertly formulated to provide a quick and convenient way to feel fresh and revitalized throughout the day. Crafted with natural and gentle ingredients, this spray helps to maintain a balanced pH and supports your intimate well-being.
Shop Now