Regular price
$0.00 USD
Sale price
$23.99 USD
Unit price
per
Sale
Sold out
Signature Yoni Wash Organic Feminine Foam Wash
Very Gentle with Immediate Results!
IMPROVED Yoni Wash formula and you're going to LOVE it! We worked with a amazing holistic gynecologist to get the pH levels so that it does not disrupt the pH balance.
pH Balanced
Hypoallergenic
Made from Scratch
Gentle but Highly Effective
All Organic Raw Ingredients
No Fragrance or Essential Oils
Specifically made for the Vulva
Yoni Wash cleanses, soothe, and gently remove external bacteria
Prevent overgrowth of candida and bacteria that cause yeast infections and bacterial vaginosis
Eliminates odor by providing healthy acidity to your natural vaginal microflora
Soothe, protect, and moisturize intimate skin
Hypoallergenic & pH balanced
Regenerates and protects the most intimate parts
Healing and antibacterial effects
No chlorine, alcohol, parabens, silicone, sulfate or SLS, no phthalate, non-GMO, no Propylene Glycol, no dye, no artificial fragrances, no DEA, no Lye, & Cruelty free
Aqua, Raw African White Soap, Coco Glucoside, Aloe Barbadensis Leaf Juice (Aloe), Hypericum Perforatum (St. John's Wort) Flower Extract, Trifolium Pratense (Red Clover) Extract, & Silver
For maximum cleansing saturate area with Signature Yoni Wash and wash. Rinse with warm water. Follow with Hydrating Goddess Oil Gloss. Use this product once per day or as needed for best results.
WARNING: If you are pregnant or nursing, or have sensitive skin, allergies or any serious medical conditions, do not use these products unless advised by a physician or medical professional that it is safe. A skin patch test is always recommended prior to use.
Share
View full details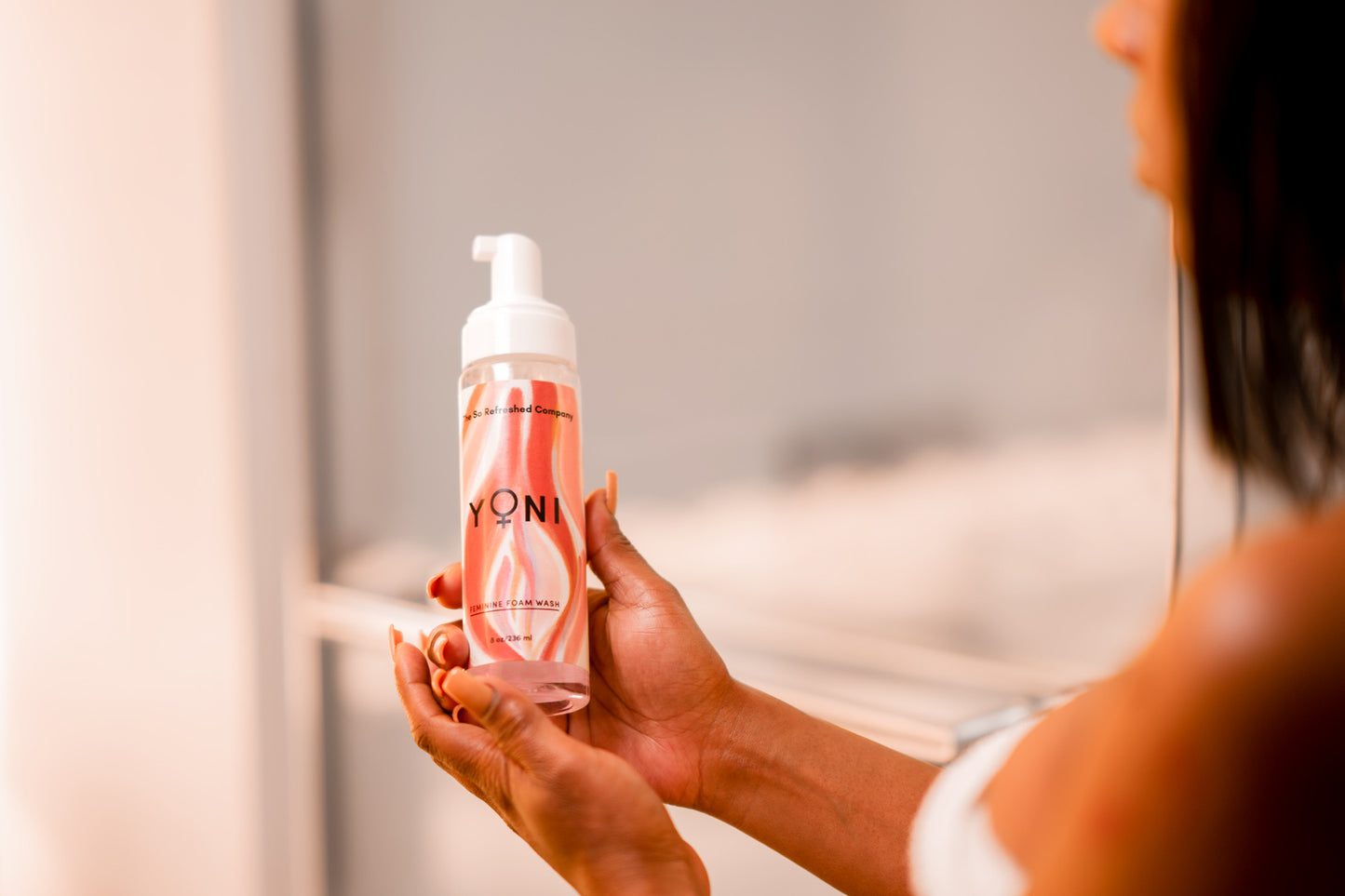 All Orders Made Fresh
No inventory sits on shelves nor do we white label or buy wholesale skincare or feminine care products and resell them to you. All orders are ALWAYS made fresh each time an order is placed.
First Step: Let's Get Rid of the Active Acne
Getting rid of active acne helps eliminate further breakouts. Once that process is finished, then you can focus on removing the scarring.