Regular price
Sale price
$18.99 USD
Unit price
per
Sale
Sold out
Feminine Roll-On Oil
Edible Peaches and Cream Feminine Oil: Sensual Nourishment for Your Intimate Delights

Experience the tantalizing fusion of pleasure and care with our Edible Peaches and Cream Feminine Oil. This luxurious oil is specifically formulated to enhance intimate moments while providing nourishment and hydration to your delicate skin.
Irresistible Taste and Aroma: Immerse yourself in the delightful flavors of succulent peaches and creamy goodness. Our edible oil is designed to enhance sensual experiences while arousing your senses with its tantalizing scent and delectable taste. Explore the realm of pleasure with a product that adds an extra dimension of enjoyment.
Skin-Nourishing Ingredients: We believe in providing the best for your intimate area. Our feminine oil is infused with carefully selected natural ingredients that nourish and pamper your skin. Rich in essential nutrients and moisturizing agents, it helps maintain softness and suppleness, promoting overall skin health.
Smooth and Sensual Texture: Indulge in the luxuriously smooth texture of our feminine oil. Designed to glide effortlessly over your skin, it enhances intimate massages, foreplay, or personal moments of self-exploration. Enjoy the sensation as it melts into your skin, leaving it feeling silky, velvety, and primed for intimacy.

Hypoallergenic and Body-Safe: We understand the importance of your well-being. Our feminine oil is carefully formulated to be hypoallergenic and gentle on sensitive skin. It is free from harsh chemicals, parabens, and artificial additives, ensuring a safe and pleasurable experience for all skin types.

Versatile and Multipurpose: Our edible oil is not limited to intimate moments. It can be used as a sensual massage oil, a moisturizer for your intimate area, or a playful addition to foreplay. Unleash your imagination and explore the diverse possibilities of this versatile product.

Discreet Packaging: We value your privacy. Our product is thoughtfully packaged to maintain confidentiality, ensuring that your personal indulgence remains your secret.
Cocos Nucifera (Coconut) Oil, Aloe Barbadensis (Aloe) Leaf Extract, Cocos Nucifera (Coconut) Extract, Peach Fruit Flavor
Use ONLY after thoroughly cleansing. Roll on external intimate areas. You're all set! Use as needed.
WARNING: If you are pregnant or nursing, or have sensitive skin, allergies or any serious medical conditions, do not use these products unless advised by a physician or medical professional that it is safe. A skin patch test is always recommended prior to use.
Share
View full details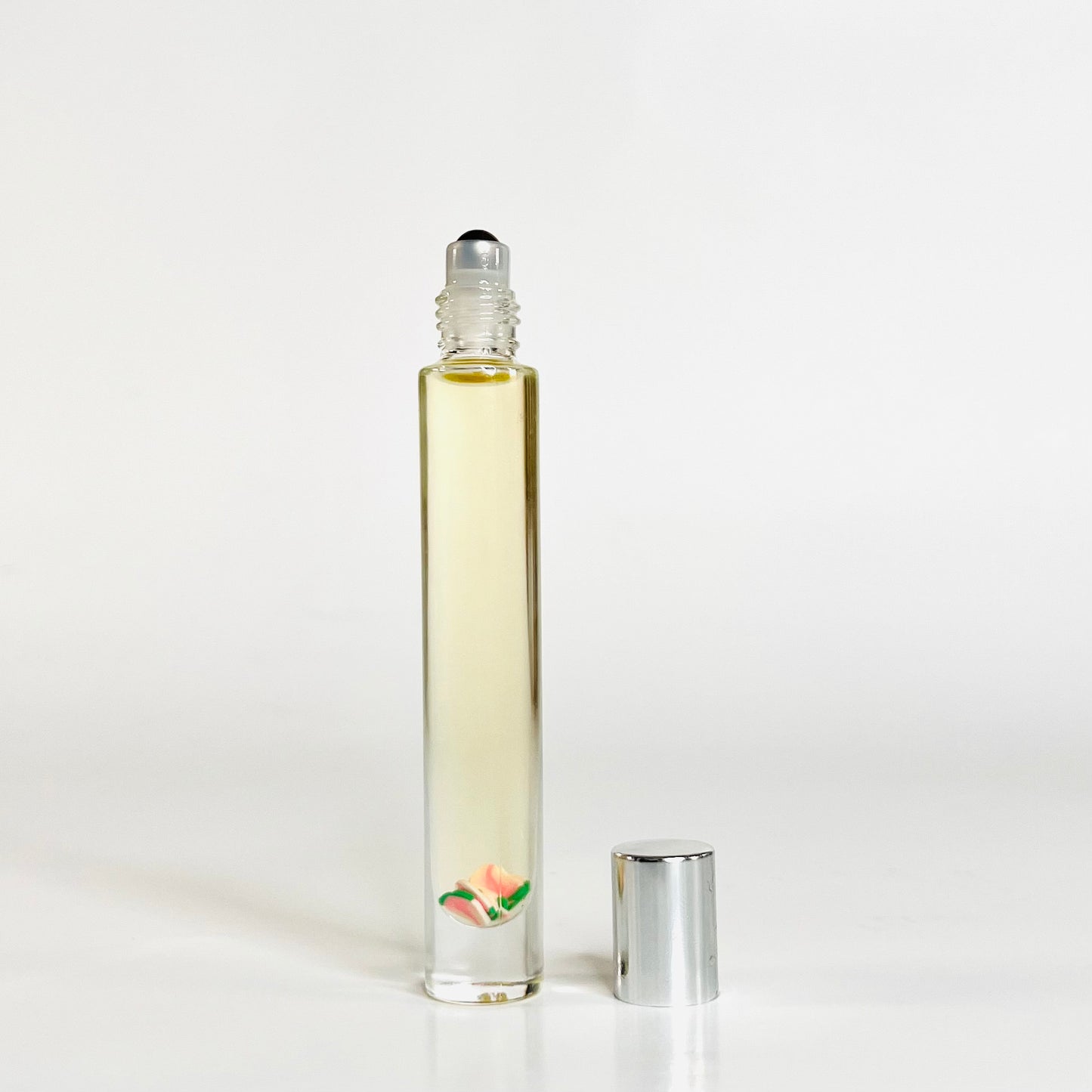 All Orders Made Fresh
No inventory sits on shelves nor do we white label or buy wholesale skincare or feminine care products and resell them to you. All orders are ALWAYS made fresh each time an order is placed.
First Step: Let's Get Rid of the Active Acne
Getting rid of active acne helps eliminate further breakouts. Once that process is finished, then you can focus on removing the scarring.